Commercial Electrician Melbourne
Your Local Commercial Electrician in Melbourne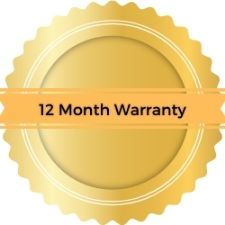 12 Month Warranty On All Workmanship
We pride ourselves on providing high quality workmanship!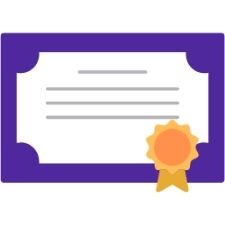 Licensed & Insured Electricians
All of our electricians are fully licensed and insured to work on residential, industrial and commercial properties!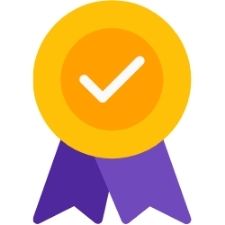 Over 50 years Combined Experience
Our team of knowledgeable, highly experienced Electricians can help with a variety of electrical services!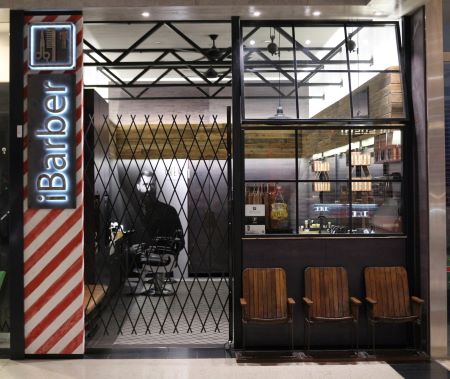 Commercial electrician Melbourne
When you're looking for a commercial licensed electrician in Melbourne, why not call the best?
Phantom Electrical are the leading commercial electricians in your area with more than 50 years combined experience in the electrical trade. With a solid reputation for our honesty, integrity and quality work - you know you're in good hands with Phantom Electrical.
Fully insured & guaranteed workmanship
Our team of skilled electricians are licensed, insured and fully compliant with all safety regulations when on-site. With a 12-month, gold standard warranty, we guarantee all our work, giving you 100% confidence in the quality of our services.
Commercial electrical services
Phantom Electrical provides a number of essential services to commercial businesses. We understand that you have a wide range of requirements and our services perfectly reflect these needs:
Custom lighting
Data points & electrical power points
Audio visual equipment
Point of sale connections and equipment & switchboards
Smoke detectors and alarms
Electrical shop signage
Installation and maintenance of emergency / exit lighting
Contact Us Today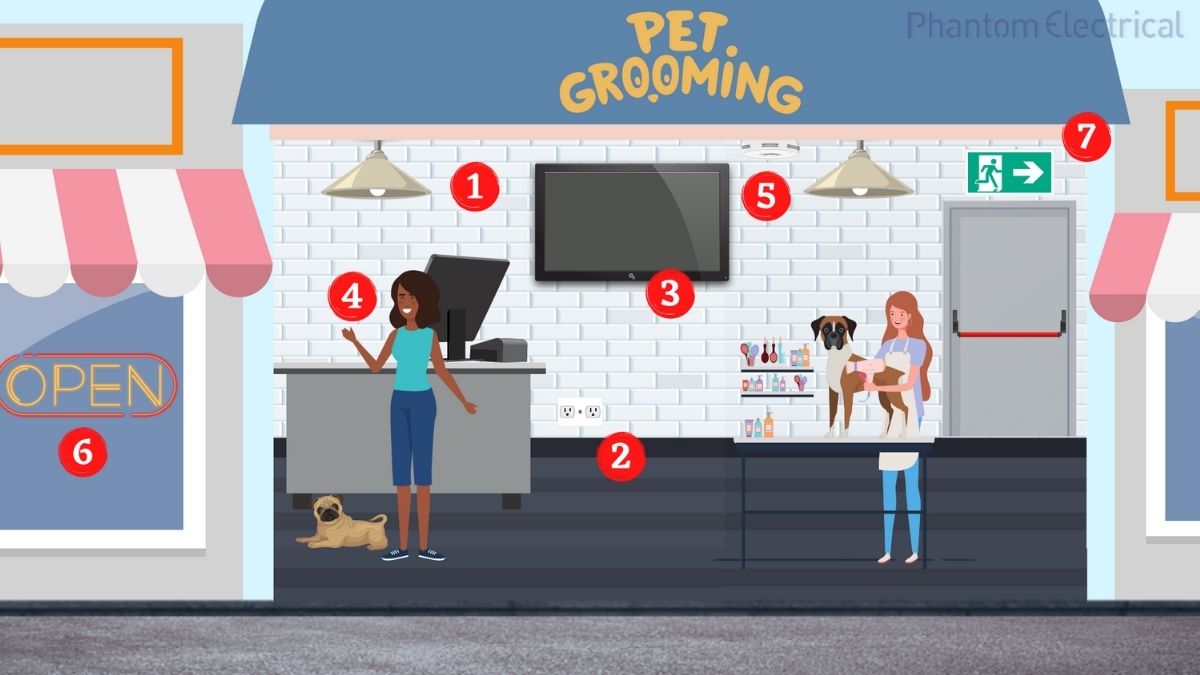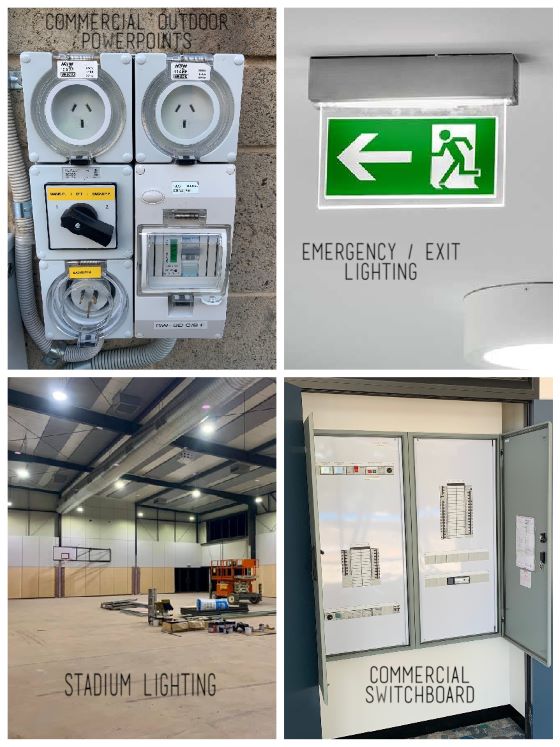 Do you need a commercial maintenance electrician?
Minimising future problems is best achieved by leveraging the services of an experienced commercial maintenance electrician. Our commercial electrician will work with you to create a schedule of electrical maintenance tasks. These tasks are designed to keep your business running by identifying and fixing any potential issues before they deteriorate and disrupt your operations.
Commercial electricians in my area
Looking for commercial electricians in my area? Well look no further, because Phantom Electrical provides a great service and knowledgeable advice to all commercial businesses in Melbourne and wider Victoria. Why waste time phoning multiple contractors when you can call the best on 0419 837 571 today!
Contact Us Today
Trusted Local Commercial Electricians
As your trusted local commercial electricians in Melbourne, the team at Phantom Electrical are licenced, insured and fully qualified electricians. We are a family owned and operated business and pride ourselves on our professionalism and high quality work. We even provide a 12-month guarantee on all our work, because we're confident in the service we provide to our customers!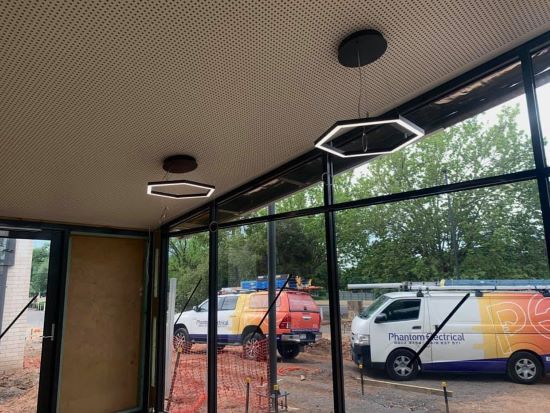 Local commercial electricians

Australian owned and operated business

Fully qualified, insured and all work guaranteed

Experienced and knowledgeable emergency commercial electrician

Commercial maintenance electrician

Friendly and professional service

Obligation free quotes
To find out how our commercial electricians can assist your business, call 0419 837 571 or send us an email enquiry today.
FAQ - Commercial Electricians - Melbourne
Phantom Electrical are your local commercial electricians servicing businesses around Melbourne and wider Victoria. We offer a wide range of commercial electrical services so that you can keep your business running, maximising your operations and minimising any disruptions.
Whether you need an emergency commercial electrician, commercial maintenance electrician or just an experienced commercial electrician to upgrade your operations during working hours, our team is ready!
What is a commercial electrician?
What is a commercial electrician? A commercial electrician is a fully qualified professional who installs, repairs and maintains electrical systems, devices, equipment and appliances for commercial operations. They also perform safety checks, maintenance and can design and install electrical systems for new buildings.
What does a commercial electrician do?
What does a commercial electrician do? Since a commercial electrician is an expert in commercial electrical services they often work with retail stores, shopping centres, restaurants, offices and large commercial complexes. They can provide a range of essential and highly skilled services ranging from new power or upgrades of distribution boards, custom commercial lighting, installation and maintenance of emergency and exit lighting down to data points.
What is the difference between industrial and commercial electricians?
What is the difference between industrial and commercial electricians? Whilst they both have the same foundational knowledge, their expertise focuses on two completely different areas. So whilst the skillset of a commercial electrician focuses on installing, repairing and maintaining electrical systems, appliances and equipment in commercial buildings, an industrial electrician does the same for factories, warehouses and other businesses involved in the manufacturing industry.
What is a commercial industrial electrician?
Whilst electricians tend to specialise in either commercial or industrial applications, some have expertise in both areas, so they are called commercial industrial electricians. Most electricians can easily work in either area and Phantom Electrical is no exception. So if you want a commercial and industrial electrician – call us on 0419 837 571 for an obligation free quote.