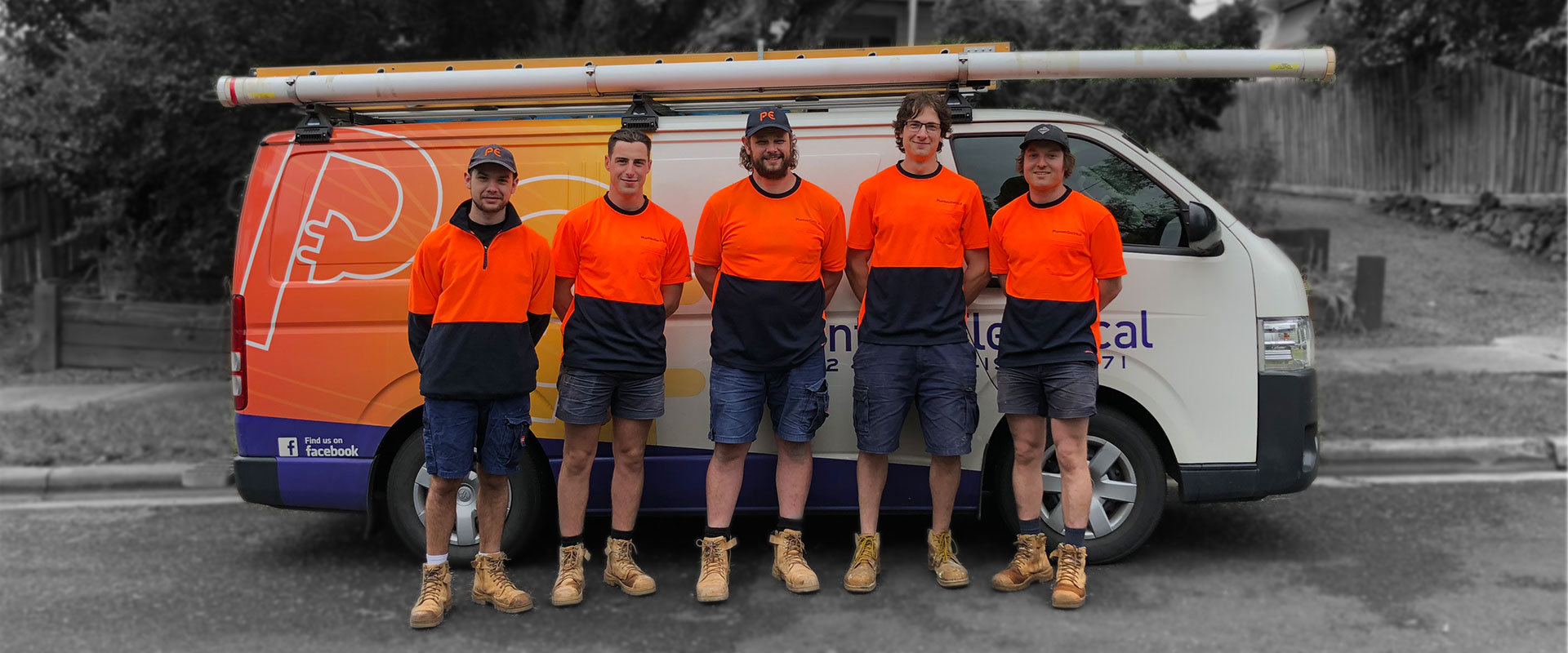 Electrician Jobs Melbourne
Phantom Electrical is always looking for workers to join our friendly and fast growing team who are passionate about career growth and development in the electrical industry. Teamwork, respect, and a positive attitude are the keys to our success; and great customer service is our number one priority.
A Grade Electricians, Apprentices and Subcontractors… if you're looking for an electrician job in Melbourne which will give you the opportunity to learn all aspects of Electrical (Domestic, Commercial and Industrial) then we invite you to forward your resume via the form below. Permanent, full-time work (with super), paid leave and opportunities for weekend work and overtime are available. If you're keen to join our hardworking team and reap the rewards, we want to hear from you!
Apply Now
Please enter your details below to apply for an electrician job with Phantom Electrical.
Electrician Jobs Available
A Grade Electrician
The successful applicant must be fully vaccinated, have the right to work in Australia and possess a current A Grade Victorian Electrical Licence, Current OHS White Card and Current Driver's licence.
Open registration cabling license, EWP and excavator license would also be highly regarded.
What we need from you:
Ability to read and interpret specifications, drawings and can manage variations and changes.
Be committed and self-motivated, with very good organisational skills.
Good working knowledge of current electrical standards and regulations.
Experience in fault finding on various electrical installations.
Ability to work well independently as well as part of a team managing your workday.
Punctual and a quick learner demonstrating maturity, respect and a 'safety first' attitude.
A neat appearance, work style and excellent customer relations.
Confidence in your skills and ability to work under pressure when needed.
Ideally based in the eastern suburbs of Melbourne.
An opportunity to increase your skills through training is offered with this role, along with secure employment, a vehicle and uniform.

Frequently Asked Questions
How do you become an Electrician in Victoria?
To be an electrician within Victoria, you must hold a Certificate III in Electrotechnology Electrician or equivalent. Completing an Australian apprenticeship takes four years which includes a contract of training as an apprentice electrician as well as learning on the job with at least 12 months' experience carrying out electrical installation work with your employer. This means you will be both learning on the job and at an electrical trade school.
Why become an Electrical Apprentice?
Becoming an Electrician can be an extremely rewarding career decision. When considering how to become a licensed electrician, remember that your apprenticeship is one of the most important elements of the process. The apprenticeship is where you are able to learn skills that are necessary to achieve long-term success by working closely with experienced electricians who have already attained success on their own. The key is to having a great learning institution and an employer who can show you a variety of electrical installations within the industry. With a willingness to learn and the environment in which to do so, it will be much easier to fulfill your goal of becoming a licensed electrician who makes a comfortable living providing valuable service to your community.
What is the maximum age to get an electrical apprenticeship?
Apprenticeships can start at any age but the minimum requirement is 16 years old, and all applicants must no longer be in full-time education. Mature age applicants along with anyone over the age of 16 are able to apply.
What skills are needed to be an Electrician?
A solid understanding of maths and problem solving capabilities are important. You'll need a full grasp of the fundamentals of electricity, electrical standards and safety. Time management and attention to detail is a large part of the role as working with electricity can sometimes be hazardous. Good communication skills allowing you to explain complex electric issues to people who have no background in the industry is essential. Physical stamina is also a vital part of the role as you will be doing lots of standing, crouching, bending and lifting heavy items.
The benefits of being an Electrician?
For someone who likes working with their hands and likes solving problems, becoming an electrician is a great decision. You have the opportunity for massive career growth with jobs in the field expecting to continue major expansion in the future.