Emergency Electrician Melbourne
Your Local Emergency Electrician in Melbourne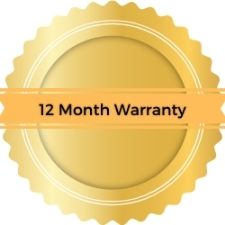 12 Month Warranty On All Workmanship
We pride ourselves on providing high quality workmanship!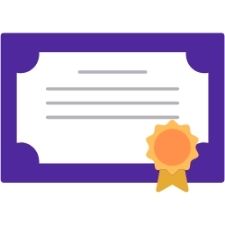 Licensed & Insured Electricians
All of our electricians are fully licensed and insured to work on residential, industrial and commercial properties!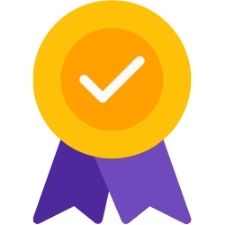 Over 50 years Combined Experience
Our team of knowledgeable, highly experienced Electricians can help with a variety of electrical services!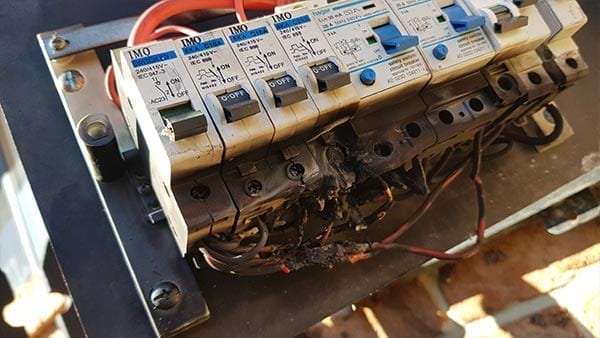 As emergency Electricians, Phantom Electrical will come out at short notice to diagnose and repair your electrical problem that has just occurred.
We have experience with the most common electrical emergencies such as:
Loss of power to property
Blown fuses in switchboard
Faulty safety switches
Damage to underground cables
Tripping appliances such as ovens and cooktops
Storm / water damage to light fittings and power points
Damaged or exposed wiring
Mains box has caught on fire or is damaged
Machine faults
Overloaded power circuits & more!
Contact Phantom Electrical who will give you advice on how to try and resolve your issue as quickly as possible.
We understand that incidents happen all the time. The Phantom Electrical team is available to fix any electrical issues or faults you may be facing. Here are some of the most common problems we see:
Mains Power Faults
Underground and Overhead Power Installations
Storm / Water Damage to Power or Lighting Circuits
Switchboard Faults / Repairs
Loss of Power or Lights to Your Property
Certificate of Electrical Safety Issued on Completion of Works
Contact Us Today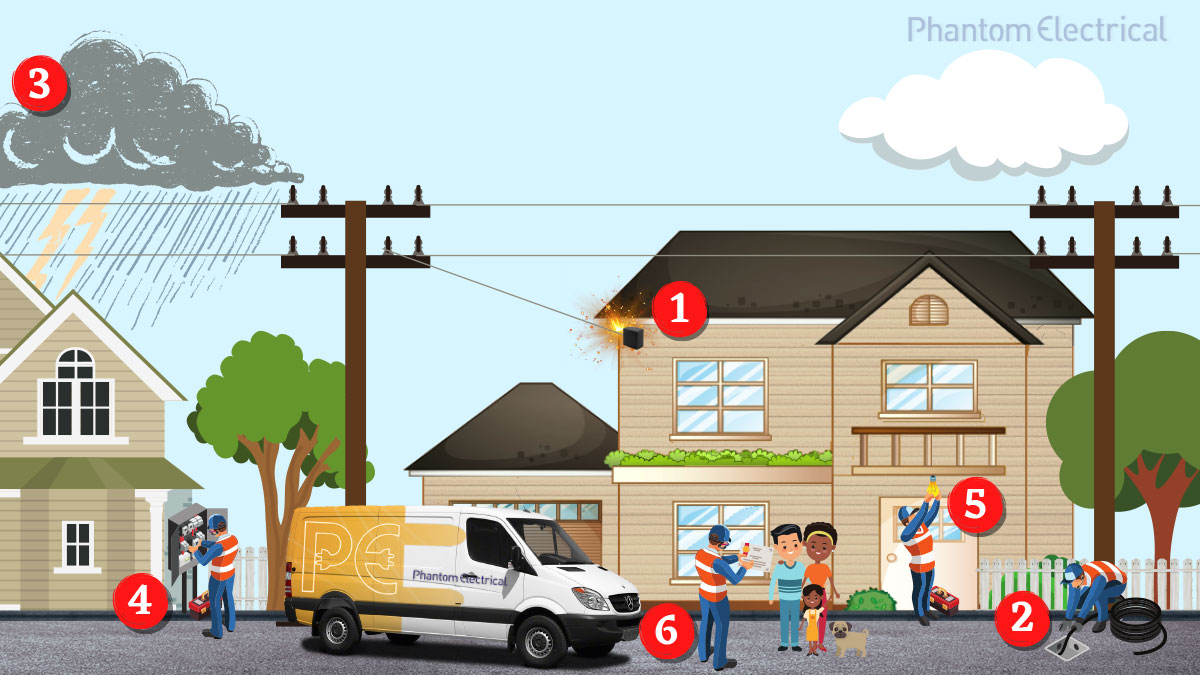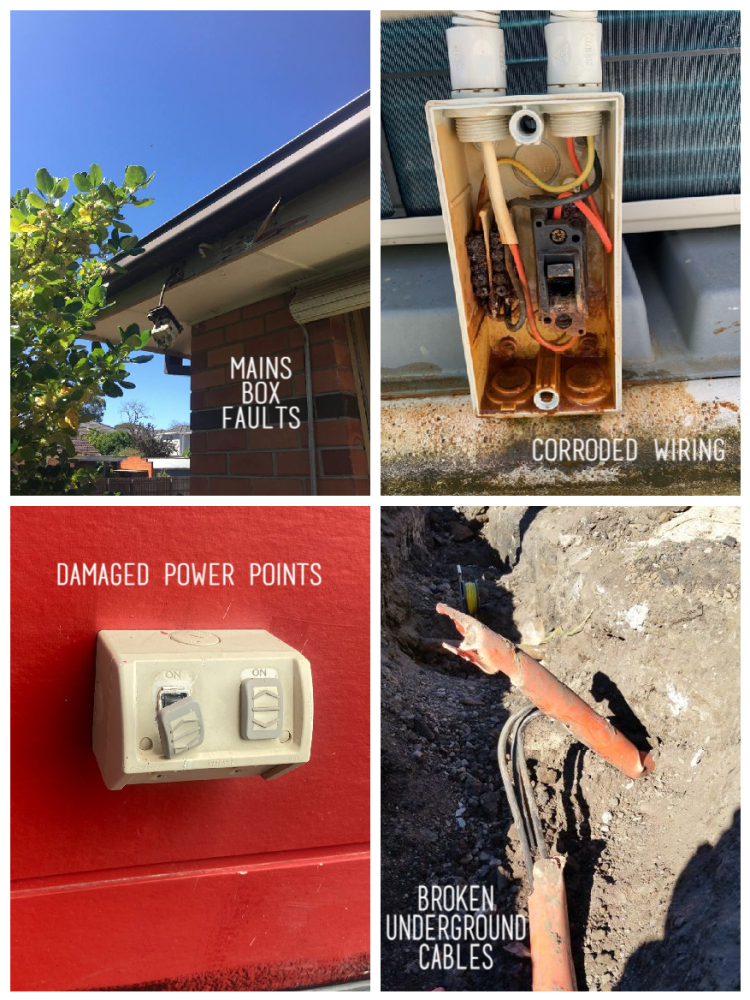 Searching for an "Emergency Electrician Near Me"?
There are several reasons why the electricity might go off resulting with loss of power in your property. First of all you should check your switchboard to see if a circuit has a tripped safety switch. It could be a faulty appliance, light fitting or wiring.
Contact Phantom Electrical who will give you advice on how to try and resolve your issue as quickly as possible.
What is an emergency electrician?
Phantom Electrical have dealt with it all, from residential electrical emergencies to commercial building and industrial electrical emergencies. These include both the usual and unusual urgent electrician work usually consisting of power failures and electrical hazards. Some of the common emergencies include:
Blown fuses and consumer main faults
Overloaded power points and other fixtures
Tripped circuit breakers and trip switches
Corroded, exposed, gnawed, loosened, damaged or fried wires
Power surges due to lightning strikes, storms and faulty wiring
Repair, replace and upgrade your switchboards
Resolve any smoke alarm, phone line repair, light switch or emergency repair
We understand the disruption trades can cause to your home and business and try our best to keep this to a minimum. Working efficiently our emergency Electricians will try to resolve your issue as quickly as possible.
Contact Us Today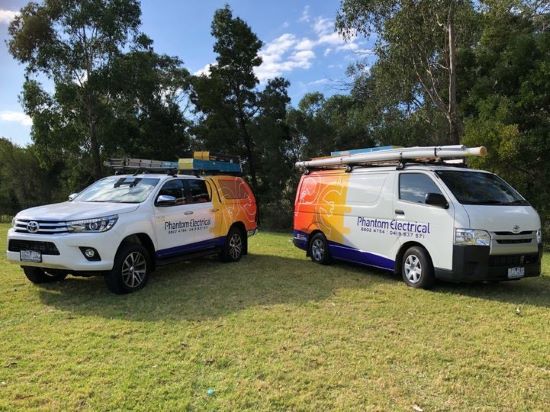 Your Trusted Local Emergency Electrician You Can Count On
What are the reasons you can count on the Phantom Electrical team?

Licensed & Qualified Electricians

12 Month Warranty on Workmanship

Over 50+ years of combined electrical experience

Knowledgeable, highly experienced and friendly electricians

We are family owned and operated
Frequently Asked Questions
How does an electrical safety switch save lives?
On a normal power circuit, the current flowing to an appliance returns through the neutral wire. If the circuit is compromised, the electricity can leak to earth through a person in contact with the appliance. A safety switch detects the loss of power from the circuit and cuts the supply of electricity in as little as 30 milliseconds. This response time is faster than the critical section of a heartbeat, and therefore significantly reduces the risk of death or serious injury.
What is an RCD?
An RCD is a residual-current device, also known as a safety switch. The device is designed to monitor the electrical current and disconnect the power when a leak is detected from a fault in wiring, an appliance or switch.
Can I do the small electrical jobs in my house myself?
It is not only illegal but extremely dangerous for anyone but a qualified electrician to do any electrical work. Even if the work has been carried out to standard, it will not pass certification which is not only bad news if you have to put in an insurance claim but also if you need to sell the property. A qualified electrician should always be hired to carry out ALL of your electrical work so you do not risk your personal safety and the safety of your family and friends.
When should I have an electrical safety check?
Phantom Electrical recommend you have an electrical inspection carried out if:
You own a rental property. An electrical safety check of all electrical installations and fittings in the premises must be conducted every two years by a licensed electrician.

If you are concerned about the look or operation of your switchboard or any electrical fittings within your property.

You are purchasing a property that has been previously occupied.

The property is more than 25 years old.

It has been more than 5 years since a check has been carried out.
Do you provide a certificate of electrical safety?
Once Phantom Electrical has completed the electrical installation work, they will provide a Certificate of Electrical Safety (COES). COES are only available from qualified electrical workers who are registered or licensed by Energy Safe Victoria.
Are you insured?
Phantom Electrical are fully insured and can provide a certificate of currency when requested.
My smoke alarm is beeping what should I do?
Smoke alarms will beep for several reasons. Generally changing the battery inside the unit will stop it from beeping. If you are unsure how to do this, or you have further concerns after changing the battery, contact Phantom Electrical to have one of our electricians give you further advice.